In this live webinar Dr Ed Gane, international hepatitis C expert, Professor of Medicine at the University of Auckland and chief hepatologist at Auckland City Hospital's liver transplant unit discussed eradicating hepatitis C in NZ, and the central role that general practice can play.
Dr Gane used cases of acute presentation to chronic presentation and how oral medication, available in primary care can cure the disease.
Reading the BPAC article:The treatment of hepatitis C has changed (2016) is a useful pre-read. 
Change in datasheet for Viekira Pak for treatment duration
Since this webinar aired there has been a change in the Viekira Pak data sheets reflecting that 8 weeks of Viekira Pak may be considered in previously untreated genotype 1b-infected patients without advanced fibrosis or cirrhosis. Please note that according to the data sheet, the 12 week duration still remains an option for these patients.
Presenter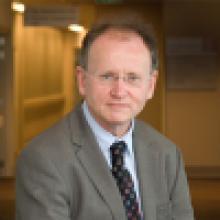 Dr Ed Gane
Professor of Medicine
MBChB, MD, FRACP, MNZM, FRSNZ
Ed is Professor of Medicine at the University of Auckland, New Zealand.  Since 2000, Ed has been the Ministry of Health Clinical Advisor for the National Hepatitis B Screening and Follow-up Programme. In 2012, he was appointed as Hepatitis C Champion for the Ministry of Health. Ed serves on the Executive Committee of the NZ Society of Gastroenterology and is a member of several international organisations including APASL, AASLD, ILCA and ILTS.
Ed has published more than 250 papers in peer-reviewed journals including The Lancet and The New England Journal of Medicine. 
Contact Dr Gane here