Professor John Kolbe reviewed the plethora of new inhalers that have come onto the market. 
The role of inflammation versus spasm in the lungs and the role of inhaled corticosteroids in the management of asthma was covered, as well as inhaled steroids and pneumonia.
The webinar was introduced and moderated by Professor Bruce Arroll, Director of the Goodfellow Unit. 
Practitioner Resources
Patient Resources
Presenter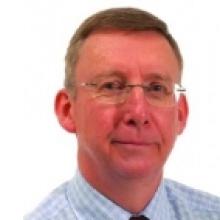 Professor John Kolbe
Respiratory Physician
John Kolbe is a graduate of the University of Queensland, Australia. His postgraduate training was undertaken in Auckland, New Zealand, and then at Johns Hopkins Medical Institutions, Baltimore MD. He is currently a respiratory physician at Auckland City Hospital and Professor of Medicine, Department of Medicine, Faculty of Medical and Health Sciences, University of Auckland. His recent research interests include asthma, COPD, bronchiectasis, cystic fibrosis and lung cancer.