Professor Karen Hoare, Nurse Practitioner, Chelsea Wilmott, Nurse Practitioner, Drs Kathryn Smith and Lucy O'Hagan will bring you a practical discussion that covers the essential steps, support, and benefits of this role and how to support your nursing colleagues.
What's on the Agenda:
The path to becoming a NP: We'll walk you through the journey from being a practice nurse to stepping up as a capable NP. You'll get the inside scoop on the learning opportunities and important milestones that lead to this career advancement.
Making the transition smooth: Discover practical tips and tricks to help nurses smoothly transition into the NP role. We'll share effective ways to provide guidance, mentorship, and training that make this shift a positive experience.
Creating training pathways: Learn how to set up clear training pathways within primary care practices. We'll explore ways to provide the right resources, training, and mentorship that empower nurses to take on the specialised training.
Supporting NPs in your team: Find out why ongoing support is crucial for NPs in primary care. We'll discuss how to foster a collaborative environment that lets NPs shine and work seamlessly with the rest of the team for better patient care.
NPs as locums: Discover smart ways to use NPs as temporary healthcare providers when the team is short-staffed. Learn how to integrate them into your existing care setup without a hitch.
This will be followed by an interactive panel discussion.
Presenter
Karen Hoare
Nurse Practitioner
Karen is Professor of child and youth health nursing and also a Nurse Practitioner.
She works in partnership with four general practitioners at Greenstone Family Clinic in South Auckland. Karen has implemented a number of models of care into general practice that result in case managing infants, children and young people.
Additionally, as a Professor at Massey University, she is the Director of the Post Graduate Nursing programme and Nurse Practitioner Training Programme (NPTP).
Presenter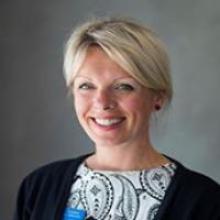 Chelsea Willmott
Nurse Practitioner
Clinically, I work as a rural Nurse Practitioner in general practice, emergency and PRIME. I am a senior lecturer, clinical advisor and academic at Victoria University in the NPTP intern year. My academic research and area of expertise are inter-professional and intra-professional conflict, the cultural relationship between doctors and nurses, horizontal violence in health care and workforce development.
I hold a variety of roles in healthcare management, work as a medical and nursing educator, teach FACT with Bruce Arroll and am on the NPNZ executive committee. I am passionate about changing the status quo in health care, advancing healthcare roles and supporting the development and sustainability of the rural health workforce.
Presenter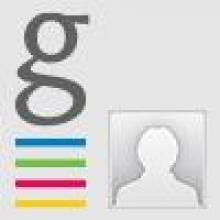 Lucy is a GP who has worked rurally and in urban settings for Māori health providers. She is also a medical educator for GP trainees and mentors trainees who need extra support or help with learning. She writes a column for NZ Doctor called "Just Wondering".