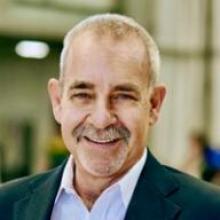 Edmond Otis is a licensed psychotherapist who consults with public and private organisations, medical professionals, businesses, athletes and sport teams, and everyday people – to improve interpersonal communication, increase resilience, perform under pressure, facilitate change, and improve critical outcomes.
Edmond is a Senior Lecturer in the School of Health & Sport Science at EIT and has developed and taught courses in Cognitive Behavioural Therapy and Health Psychology on the Master of Health Science degree.
Prior to moving to New Zealand, Edmond was a Senior Lecturer in the School of Humanities at the University of California (UCR), where he was twice recipient of the University Distinguished Teaching Award and held teaching positions across Psychology, Honours, Education, Physical Education, and served as Director of Martial Arts in Athletics.
Edmond developed the "Let's Make Me Resilient" program that has been presented by Health Hawke's Bay in numerous high schools throughout the region, since 2016.