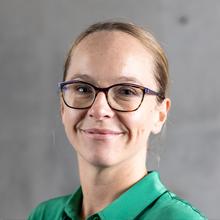 Katherine  is a physiotherapist with an interest in the assessment and management of dizziness and how this can be associated with the cervical spine, and/or the visual and vestibular systems.
She is the rehabilitation team clinical lead at Axis Sports Medicine and has been an integral part of their concussion service since it was piloted in 2016.
Katherine also lectures at AUT in the under and post graduate physiotherapy programs. She is currently completing her PhD looking at return to play testing for sports related concussion.
Katherine teaches workshops to other health professionals on sensorimotor management of issues following concussion through her company Inner Level and was part of the group who created the Brain Injury Screening Tool (BIST).