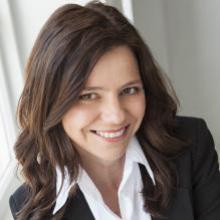 Consultant (Specialist) Radiation Oncologist
Dr Maria Pearse manages the radiotherapy treatment at Auckland Radiation Oncology (ARO). Dr Pearse trained at Otago University in Dunedin, Auckland City Hospital and the Toronto Sunnybrook Regional Cancer Centre in Canada.
In addition to her clinical role at ARO and previously Auckland City Hospital, Dr Pearse was also the Chief Pathology Examiner for the Royal Australian and New Zealand College of Radiologists (RANZCR), of which she is a Fellow. This is the examining and accrediting body for the Radiation Oncology specialty.
Research: Dr Pearse is active in the field of cancer research and has a number of international peer-reviewed publications. She is also the recipient of a number of research grants and awards.
Dr Pearse is an active member of the following research and professional associations:
Medical Advisory Committee for the New Zealand Breast Cancer Foundation

Executive Member of the Auckland Breast Cancer Study Group

National Breast Cancer Special Interest Group

National Genitourinary Cancer Special Interest Group

Faculty of Radiation Oncology Genitourinary Group (FROGG)

Trans-Tasman Radiation Oncology Group (TROG)

Fellow of the Faculty of Radiation Oncology, Royal Australia and New Zealand College of Radiologists (RANZCR).