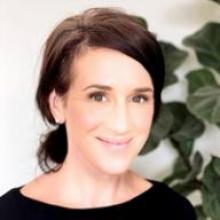 Marissa is a FRNZCGP based in Nelson New Zealand, is on the Fellowship program with the Australasian Society of Lifestyle Medicine, and has completed foundational training through ACNEM.  
She works as a GP, runs her own private lifestyle medicine clinic at Haven Health clinic providing in person and zoom consultations nationwide, and is one half of theYour Lifestyle Medics duo (with Dr Taisia Cech), offering online lifestyle medicine education courses at www.yourlifestylemedics.com.
Her special interest is in lifestyle and nutritional medicine, and taking a whole person evidence based approach to wellbeing, focusing on the six main areas proven to affect health to create patient centred shared goals for current and future wellbeing.  
Marissa is passionate about raising public awareness of Lifestyle Medicine, and inspiring health professionals to be able to integrate it into conventional medical care.  
She also writes monthly wellbeing articles for the Nelson Magazine, runs the blog page on www.yourlifestylemedics.com, and is an advocate for lifestyle medicine on social media at @yourlifestylemedics. Marissa lives in Nelson with her husband and two young boys, and in her spare time enjoys travel, outdoors adventures, yoga, meditation, food and performing arts.