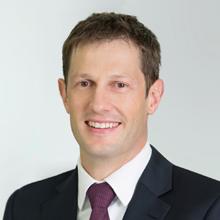 Simon underwent specialist training in the USA, completing a Sports Medicine Fellowship at Stanford University and an Arthroplasty Fellowship at Mayo Clinic in Scottsdale.
He has published over 100 peer-reviewed articles, and his doctoral thesis is based on a technique to prevent infection in knee replacement surgery. This research has been recognised worldwide, winning the all three North American Knee Society Awards, the Mark Coventry Award in 2013, the Chitranjan Ranawat Award in 2016, and the John Insall Award in 2017. He also won the AAHKS Clinical research award in Dallas in 2017, and was a John Insall Travelling Fellow in 2015, an accolade awarded to two knee surgeons worldwide each year.
He has a consultant appointment at North Shore Hospital in Auckland, and is an Associate Professor at Auckland University.