In this session, Professor Alastair Hay will discuss antibiotic use, with key takeouts from his research which has led to a demonstrable change in NHS practice, including showing:
How long common infections last.
That using the two antipyretics, paracetamol and ibuprofen, is more effective than one for relieving fever in children.
That a single course of antibiotics prescribed in primary care increases antibiotic resistance.
Which symptoms, signs and dipstick results should be used to diagnose UTI in children?
That oral steroids should not be used in acute lower respiratory tract infections in adults without asthma; and 
That anaesthetic ear drops can relieve pain and reduce antibiotic consumption in children with acute otitis media.
Presenter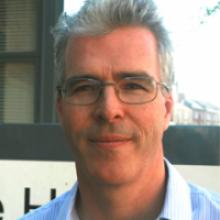 Alastair Hay
Professor of Primary Care, University of Bristol
MB.ChB (Sheff), M.D.(Leic.), M.R.C.P., D.C.H.(RCP), M.R.C.G.P., D.F.F.P., F.H.E.A.
Born in Takapuna, Alastair has been a UK academic GP for 25 years and a leading primary care researcher at the University of Bristol into the diagnosis and management of common infections in primary care.