The panel will cover:
How to recognise cancer in the head and neck.
The role of the patient and the GP in early diagnosis.
How to recognise oral cancer – identify red flags, when to refer urgently, and understanding the changing focus of oral cancer-early diagnosis.
Perioperative care and range of services a patient requires during head and neck cancer management. 
The pre-op consult, in-patient care and out-patient follow-up care.
How nurse specialists and dietitians work with the multidisciplinary team including speech and swallow, lymphedema physio and psychology.
Presenter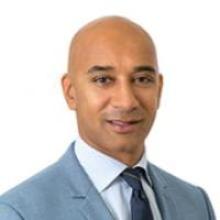 Rajan Patel
Head and Neck Surgeon
MBChB, MD, FRCS (ORLHNS), FRACS (ORLHNS)
Rajan is the New Zealand Convener for World Head & Neck Cancer Day. He has been involved in Head and Neck Cancer treatment for 20 years.
He qualified as Consultant Head and Neck Surgeon in 2005. He was awarded Doctor of Medicine (MD) Diploma by the University of Glasgow for his research efforts in 2005. Thereafter he completed three years of Fellowship training in Head & Neck Surgery and Reconstructive Surgery in Toronto and Sydney.
He was appointed Consultant Surgeon at Auckland City Hospital in 2009 and is Clinical Lead Surgeon at Auckland Head & Neck Surgery, which he established with Mark Izzard in 2010.
Rajan's clinical expertise includes surgical management of thyroid gland nodules, salivary gland tumours, neck lumps, head and neck cancers (including larynx, pharynx and oral cavity) and facial skin cancer and melanoma, and tissue reconstruction.
Rajan has published more than 40 articles in scientific journals and written several book chapters on head and neck surgery. He is part of the MercyAscot Head & Neck Service team.
Presenter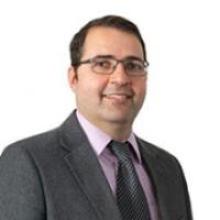 Muammar Abu-Serriah
Oral & Maxillofacial Surgeon
BDS (Hons), MBChB, FDSRCPS (Glasg), MRCS (Glasg), FRCSGlasg (OMFS), MSc(MedSci) (Hons), MSc (Hons), PhD
Muammar followed a unique training pathway in Oral and Maxillofacial Head and Neck Surgery, making him one of the most qualified and trained Oral & Maxillofacial surgeon in Western Europe and Australasia.  He was able to combine both extensive clinical training and sound scientific grounding supporting clinical practice.
Following his graduation from medical school, Muammar completed his basic surgical training in Plastic Surgery, Vascular Surgery and General Medicine in Glasgow and Oxford. Prior to starting his specialist surgical training at Oxford University Hospitals NHS Foundation Trust, he became a member of the Royal College of Surgeons (MRCS).  During his specialist training in Oxford, Muammar studied healthcare management, service improvement and clinical leadership for which he was awarded a Masters degree (MSc) with distinction. Combining both dental and medical backgrounds with surgical training, Muammar does not only offer the removal of cancer, and reconstruction (including microsurgery) but also oral and facial rehabilitation to maximise function, aesthetics and improve quality of life.
Muammar has published several notable articles, most recently: Modification of fasciocutaneous radial forearm free flap to achieve two-layer closure during reconstruction of circumferential hypopharyngeal defects.
 
Muammar is a member of various professional institutions in the UK, Europe and Australasia, including: the European Association of Crania-Maxillofacial Surgeons; British Association of Head and Neck Oncologists; Royal Australian College of Dental Surgeons and Fellow of the Royal College of Physicians and Surgeons of Glasgow.
Presenter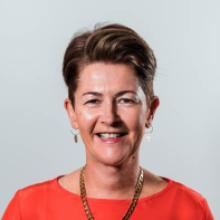 Lou Tjauw
Nurse specialist: Surgical oncology
Areas of expertise:
- Preoperative consults
- Inpatient care
- Supporting & educating nurses in the ward environment
- Trachestomy education and support
- Complex wound care
- Gastrostomy tube education and support
- Outpatient clinics
- Ongoing support following surgery, radiotherapy & chemotherapy
- Psychological support for patients & whānau up to 12 months post treatment 
- Referral to support networks
Presenter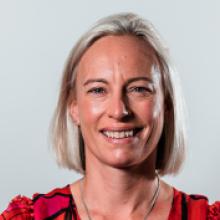 Specialty: Head and neck cancer
Areas of expertise:
- Preoperative consults
- Inpatient care
- Enteral feeding (tube feeding) and nutritional support
- Postoperative follow up
- Liaison with Auckland Radiology Oncology dietitian and community team as required