The Auckland Faculty of the RNZCGP, in conjunction with the Goodfellow Unit, are pleased to present this free CPD day.
Our specialists will cover a wide range of topics, from youth mental health to chronic pain and substance abuse throughout the years. The aim is to provide clinical updates and guidance supporting excellence in practice on the issues faced in general practice.
---
Cost: Free, but spaces are limited so register soon*. Morning tea is provided.
Venue: University of Auckland, Owen G Glenn Building, 12 Grafton Road, Auckland CBD.
Parking costs a $6 flat rate – access is under the building, via Grafton Rd. Please pay at the end of the day, not via pre-pay, as pre-pay tickets won't register in the exit machines.
CPD points: 4
---
TIME
TOPIC
SPEAKER
7.45am
Registration
 
8.30
Welcome and housekeeping
 
8.40
ADHD and Autism
Jin Russell
9.05
Gambling disorder
Ivan Yeo, Leah Rodriguez Palomer
9.20
Conducting a consultation with a young person
Bridgit Farrant
9.35
MQOL-100: A practical tool to ascertain your patients' mood
Bruce Arroll
9.50
Eating disorders
AnneMarie Tangney
10.05
Access and Choice programme + nurses MH + A
Tina Harrison
10.20
Substance use in ageing
Natalie Scollay
10.35

Break

11.15
Chronic pain – is it disease or dysfunction
Giresh Kanji
11.40
Trauma informed care
Trish Gladhill
11.55
Suicide prevention and suicide bereavement
Mark Wilson
12.10
Substance use in pregnancy
Chandni Prakash
12.25
Alcohol: experiences from the Medical Management Withdrawal Service
Susan Lane
12.40
Benzodiazepine management and use
Phil Evans
12.55
Clozapine monitoring
Jacqueline Matthews
1.10
Opioid substitution treatment: the challenges and experiences
Clara Dawkins
1.25
Vaping - main issue for young people
Clara Dawkins
1.40
Wrap up
Young person consultation
Ascertain your patients' mood
Access and Choice programme
Substance use in pregnancy
Benzodiazepine management and use
Vaping, an issue for young people
Presenter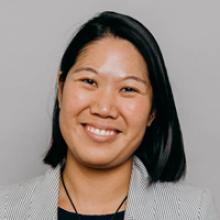 Jin Russell
Consultant Developmental Paediatrician
Jin holds clinical and public health roles as a Consultant Developmental Paediatrician at Starship Children's Health and a Community Paediatrician with Population Health Gain, Service Innovation & Improvement, Te Whatu Ora. 
Jin's research interests are in the developmental health of populations, with a focus on the early years, life course epidemiological methods and the social determinants of health. 
Her research skills include advanced epidemiology and biostatistics for quantitative analysis. She believes that inequities in early developmental health can unjustly impact how capabilities form within children, and that addressing these inequities is essential to creating flourishing societies. 
Jin is a member of the RACP Community Child Health Advanced Training Committee, and a member of the Health & Disability Interest Group of Child Poverty Action Group.
Presenter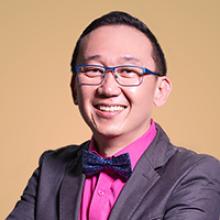 Ivan Yeo
Deputy Director at AFS
Ivan Yeo, originally hailing from Malaysia, relocated to New Zealand in 2001. After completing his undergraduate studies in Social Science in 2004, he pursued a Master's in Business Administration, subsequently launching his career in the fields of mental health and gambling harm prevention and reduction. Throughout the past 18 years, Ivan has held diverse roles within this sector, encompassing positions from peer support to mental health advocacy. Since 2018, he has served as the Deputy Director at Asian Family Services (AFS).
Ivan will be presenting with Leah Rodriguez Palomer.
Leah is the Business Manager at AFS with a background as a registered Social Worker from the Philippines. She completed her Masters in Applied Social Work at Massey University in 2021 and moved to New Zealand in 2003 with her family. Leah joined AFS in 2022 after gaining extensive experience in mental health and addiction over a decade. Her expertise spans leadership, clinical skills, community and residential settings, high-needs individuals, family work, and program development. She progressed from front-line to management and clinical roles, establishing new NGO services, conducting assessments, designing rehabilitation programs, coaching staff, and leading training. Leah is dedicated to migrant communities, actively participating in initiatives to improve well-being, particularly for the Ethnic community.
Presenter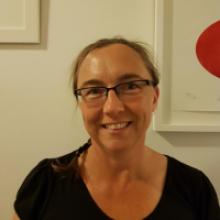 Bridget Farrant
Adolescent Physician
Bridget is an Adolescent Physician working at Kidz First Centre for Youth Health in Counties-Manukau and for the University of Auckland Department of Paediatrics as part of the youth health teaching and research programme. ​ She has a strong clinical interest in working with young people to assist in managing psychosocially complicated pain presentations and with chronic health conditions. She is interested in service development to improve access and meet the developmental needs of young people.
She has been involved in a number of multidisciplinary projects in this area. She is involved in workforce development and training through the College of Physicians in the developing area of Adolescent and Youth Adult Medicine. 
Presenter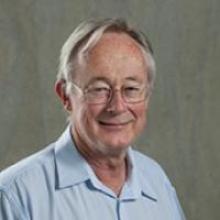 Bruce spends three half days per week in clinical practice working at Greenstone Family Clinic in Manurewa in South Auckland. The rest of his time is spent at the Department of General Practice and Primary Health Care at the School of Population Health at the University of Auckland.He became the director of the Goodfellow Unit in 2014. 
His current research interest is in rapid non-drug treatments of mental health conditions such as depression and anxiety.
Presenter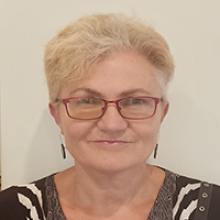 After working as a GP for 27 years in the UK and Dunedin, I moved to Auckland in January 2022 to take up the position of GP in the Tupu Ora community adult team. 
I am enjoying being part of a great multi-disciplinary team at Tupu Ora involving psychologists, psychotherapists, dieticians and psychiatrists. My job involves the medical assessment of new clients entering the adult service as well as the medical monitoring for clients who are at highest risk of medical complications from their eating disorder. 
I am acutely aware of the pressures within general practice as well as the valuable contribution that general practice makes in the care of the majority of people living with an eating disorder.
Presenter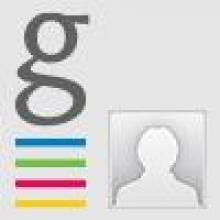 Tina Harrison
Programme Manager IPMHA
In my role I manage the IPMHA (Integrated Practice in Mental Health and Addictions) programme as well as working with other projects within Te Pou. My background is in addictions, co-existing issues and trauma. I hold a current clinical registration and have previously trained in counselling and the health science areas.
Some of the values I have are ensuring we have social justice, equity and equal access. My work is from a trauma and Te Tiriti informed perspective, ensuring working in partnership to uphold Te Tiriti commitments. I also have a commitment to workforce training and development to enrich the experience for tāngata whaiora and communities that we work with.
Presenter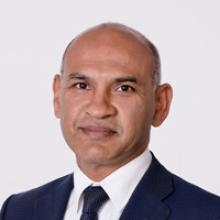 Giresh Kanji
Musculoskeletal Pain Specialist
PhD, MBChB, PGDip Musmed, MMGT, PG Dip Businfo, FAFMM, FRNZCGP
Honorary Associate Professor (Auckland Uni)
Giresh is a Musculoskeletal Pain Specialist. He explored the sensory amplification of pain in his PhD including the role of the human stress response and migraine genetics He has presented in NZ, Australia, Asia, Tahiti, USA and Europe.
He is an honorary Associate Professor at Auckland University. He is the author of "Fix Your Back", "Fix Your Neck Pain, Headache and Migraine", "Brain Connections: How to sleep better, worry less and feel happier" and Sleep Well and Energise: A No Pills Approach. He has released an App Painguru on lower back pain to educate people. He is currently writing a book on the journey from chaos to sleep.
Presenter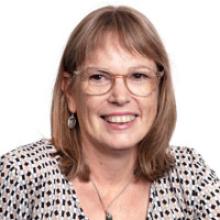 Trish Gledhill
Programme Lead, Te Pou
As a registered Occupational Therapist, Trish has held several practice and leadership roles within the health settings in both Australia and Aotearoa. Trish holds a particular interest in trauma - informed and resilience-based practices in workforce development and practice.
Trish is the Programme lead at Te Pou for Let's get real, the capability framework for anyone in health working with people and their whānau with mental health and addiction issues. This role includes promoting trauma informed approaches as a key component of the framework.
Presenter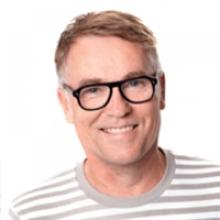 Mark Wilson
MHF Suicide Bereavement Advisory Group
Mark has a lived experience of suicide and facilitates a bereavement support group in Auckland. He is a member of the ropu creating resources to educate whanau about social media and suicide harm.
Mark is a member of the Mental Health Foundation of New Zealand suicide bereavement advisory group and is passionate about educating people on the suicide loss experience and helping make healthy connections with other bereaved.
Presenter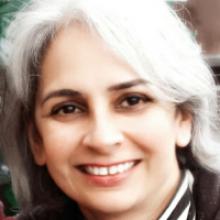 Chandni Prakash
Consultant Psychiatrist
M.B.B.S, M.D (Psychiatry), Affiliate of FRANZCP
Chandni has been working as a Consultant Psychiatrist in Auckland from 2002 in areas of General Adult psychiatry, perinatal mental health, perinatal substance use disorders and co-existing mental health and substance use disorders in adults. Chandni was the Lead Clinician at the maternal mental health service in Auckland until 2021.
Chandni is an Honorary Senior Lecturer at the Department of Psychological Medicine, University of Auckland with several publications. She is currently the Clinical Lead for the Pregnancy and Parental Service (PPS), which is the Auckland regional perinatal de-addiction service at Community Alcohol and Drugs Service (CADS). She is also the Psychiatrist for the Co-existing (Te Wairua) Odyssey House residential treatment programme in Auckland and Northland.
Presenter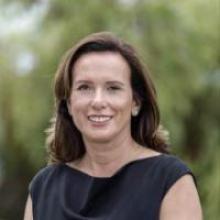 Clara is a GP who has been working in the Community Drugs and Alcohol Services since 2017. Originally from Colombia, Clara completed her GP training in the UK, and later on served as a GP in South Auckland. For almost a decade, Clara has been working in Tamaki Makarau, making passionate efforts to improve the screening and treatment of substance use disorders in the community.
Clara has most recently been working on completing her Fellowship in Addiction Medicine while working as an Alcohol and Other Drugs Advisor for Te Whatu Ora Waitemata as well as on the Auckland Opioid Substitution Service and Medically Managed Withdrawal Unit.