In this episode Aaron O'Connell (clinical psychologist) discusses psychotherapy, CBT, ACT, FACT and the modality we should suggest to patients.
Presenter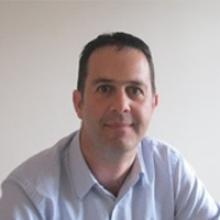 Aaron O'Connell
Clinical Psychologist
Aaron is a New Zealand trained clinical psychologist with 25 years experience in senior clinical and leadership roles across New Zealand and the UK. Aaron's career has reflected his desire to be at the forefront of relevant and effective therapies and service provisions. Aaron was an early adopter of CBT for psychosis, led inaugural early psychosis services in NZ and the UK, and has spent recent years working outside the 'therapy office' in assertive outreach and primary care roles.
Aaron shifted from CBT to the emerging therapy – Acceptance and Commitment Therapy (ACT) - which has help him engagement more meaningfully in his clinical work. In 2018 he made a pivot from secondary to primary care to join the new Primary Care Behavioural Health initiative – and led the small Auckland pilot of Health Improvement Practitioners (HIPs) that provided evidence for the 2019 Wellbeing Budget initiative and the rollout of PCBH in NZ. He is now one of the senior trainers of HIPs and divides his time between training new HIPs in primary care, and running a small private practice in central Auckland.