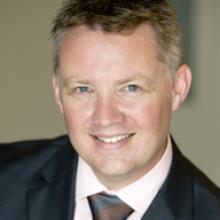 Mr Adam Durrant is a New Zealand trained orthopaedic surgeon. His training has covered all aspects of hand and upper limb surgery and due to the specialist nature of this branch of orthopaedic surgery he now confines his practice to hand and upper limb. By focusing his scope of practice, Adam is able to provide a high standard of care and maintain a high level of awareness of the developing trends and techniques within this exciting subspecialty.
Adam's particular areas of interest are; Dupuytrens Disease of the hand, arthroscopic surgery of the wrist, elbow and shoulder (in particular arthroscopic shoulder stabilisation) and rotator cuff surgery.
Adam also has advanced training in shoulder and elbow joint replacement as well as sports related injuries of the shoulder, elbow and hand.