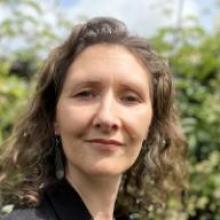 Elen Nathan is an Occupational Therapist, Sensory Integration Practitioner, Clinical Supervisor and LEGO-Serious Play facilitator.
Elen is director of The Playful Place - a private paediatric practice in Napier, where she specialises in Sensory Processing Disorders, Autism, Sensory-based Feeding Difficulties and Premature Birth, following the sudden birth of her son at 29 weeks.
Elen is passionate about NeuroInclusive practice, play-based therapies for children, social-emotional wellbeing, and trauma based approaches. Her passionate and down-to-earth workshops are inspiring and uplifting, filled with gems of practical tips and tricks for practice.