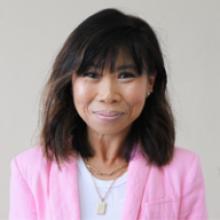 Juliet is a Practice Partner of Greenstone Family Clinic, a Manurewa practice within the alliance Health Plus network which reflects her own personal ethos of delivering quality, holistic health services in a culturally appropriate environment. In conjunction with her practice, she is involved in the teaching of medical students within the Greenstone clinic.
More recently Dr.Tay has been working as a GP on Te Iti Pounamu Hauora Medical Bus delivering mobile medical care to the disengaged, unenrolled, disenfranchised population of South Auckland.
Dr Tay says "I have had the privilege of looking after many vulnerable families in my role within General Practice and I am now enjoying the opportunity I have been given to deliver health care to these vulnerable families in their own community on a mobile medical bus, an absolute career highlight for me".