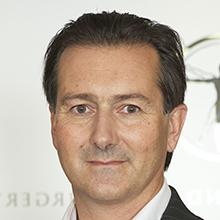 Mark is one of New Zealand's most experienced orthopaedic knee surgeons. He has been practicing in Auckland for 24 years at Ascot Hospital with a satellite clinic on the North Shore.
During this time he has treated over 25,000 patients with knee problems. Mark trained initially in New Zealand then worked under world-leading knee surgeons in the US, Canada, the UK and Australia.
Mark is continually striving to improve patient care and surgical techniques for his patients' knee problems. He does this by being actively involved in clinical research, surgical techniques and implant development. Mark has published many research articles, reviews and book chapters which he continues to present and teach all over the world.
Mark has pioneered a robotic, computer-guided individualised Total Knee Replacement technique He was the first surgeon in the world to use Johnson and Johnson's knee replacement robot Velys and has recently published studies showing improved patient outcomes and satisfaction using this technology. Mark has developed arthroscopic knee techniques which he teaches globally.