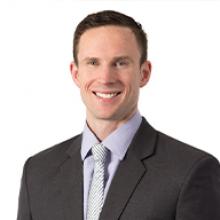 MB ChB 2006 Otago; FRACS (Urol) 2015
Simon is a NZ trained urologist with a passion for men's health and for ensuring that NZ men receive the world's best level of care. After completing his training he headed to Melbourne for a fellowship in robotic surgery and complex uro-oncology. Using these skills he worked at Guy's Hospital in London as a robotic consultant specialist in the largest prostate/kidney center in the UK.
Simon was integral in the prostate cancer diagnostic program using MRI fusion technology. During this time he was asked to teach and present to other urologists throughout the world about these techniques. Simon was also employed for his expertise in laser HOLEP surgery in this highly specialised field. He has extensive experience in Laparoscopic surgery and kidney stone treatments and surgery and treats all other urological conditions including vasectomy and circumcision.