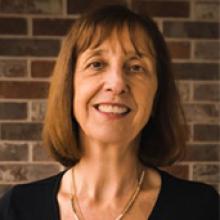 Breastfeeding Specialist and General Practitioner
MD FRNZCGP FCFP (Canada)
Yvonne LeFort is a Canadian-trained family doctor who has worked in General Practice in New Zealand for most of her career. She has developed an interest and expertise in Breastfeeding Medicine and runs a private Breastfeeding Clinic on Auckland's North Shore. She is a Fellow of the Academy of Breastfeeding Medicine, a global organisation of over 800 doctors from many diverse fields who support and promote breastfeeding. She is a current elected member of the Board for this organisation as well.
Her skills and interest in Breastfeeding Medicine include the management of inadequate milk production (coupled with faltering infant weight gain), persistent painful breastfeeding, the use of medications while breastfeeding, return to work and breastfeeding, inducing lactation and relactation, and the assessment and management of tongue tie.
Dr LeFort established a RNZCGP Breastfeeding Medicine Peer Review group over 5 years ago, which now boasts 12 members from around the country. She has presented locally, nationally, and internationally on topics related to Breastfeeding. She was the first author of the ABM's Position Statement on Ankyloglossia in the Breastfeeding Infant 2021 and a contributing author to New Zealand's National Guidance for the Assessment, Diagnosis and Surgical Treatment of Tongue-Tie in Breastfeeding Neonates 2020.