Dr Lisa Connelly shares the best practices to manage patients with atopic dermatitis.  Using case studies she demonstrates how atopic dermatitis impacts patients' quality of life and overviews the treatment options available, including:
The role of barrier function in atopic dermatitis.
A review of current management and treatment.
The role of the microbiome and skin health.
Ingredients in moisturisers – what makes some better than others.
Presenter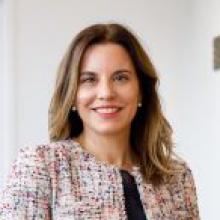 Dr. Lisa Alvarez Connelly
Specialist Dermatologist
Lisa is a Specialist Dermatologist with over 15 years of experience. She specializes in treating all conditions related to the skin, hair and nails with additional interest and expertise in Pediatric Dermatology conditions.
Currently, she is one of a handful of Paediatric Dermatologists in New Zealand.