Simon Van Rij and Andrew Williams will overview the primary care role in addressing these common questions:
  "I've heard from a mate I need the prostate blood test"
Should PSA testing be part of men's health assessments?

Prostate cancer care and services available.
"I have noticed a swelling in my balls, is that normal?"
Peyronies, penis problems and the scrotum.

Diagnosis, differential and management.
 As always, we will answer as many questions as time permits.
Presenter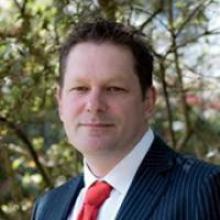 Andrew Williams
Urologist
BMedSc, MBChB, FRACS (Urol)
Urologist with subspecialist training in Robotics and Complex Cancer Surgery.
Andrew trained in New Zealand before completing a formal 2-year fellowship at The University of Western Ontario, one of only 15 centers in the world accredited for subspecialty training in Urological Oncology. The training not only consisted of high volumes of complex cancer surgery but also extensive exposure to other areas of surgery, medical oncology and radiation oncology. He has received numerous awards, attained nearly a quarter of a million dollars in research grants and published over 30 articles in peer-reviewed journals. Andrew has also published several book chapters and review articles on the management of both benign prostatic hypertrophy and urological cancers and is a reviewer for numerous international journals including the Journal Of Urology and European Urology.
Andrew works as a Consultant urologist at Te Whatu Ora Te Toka Tumai Auckland and Te Whatu Ora Counties Manukau. He is a member of the Ministry of Health Prostate Cancer Workforce and Medical Advisor for the Prostate Cancer Foundation and Testicular Cancer NZ. He has previously chaired the NZ Board of Urology and is currently is an examiner for the Royal Australasian College of Surgeons.
 
Special interests:
urological oncology
robotic surgery
laparoscopic nephrectomy and partial nephrectomy
radical cystectomy with and without neobladder formation
laser prostatectomy
general urology - including ureteroscopy and ESWL.
Andrew consults at OnesixOne, Pukekohe Family Health Centre, Ormiston Specialists and EastCare Specialist Centre
Presenter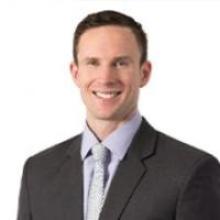 MB ChB 2006 Otago; FRACS (Urol) 2015
Simon is a NZ trained urologist with a passion for men's health and for ensuring that NZ men receive the world's best level of care. After completing his training he headed to Melbourne for a fellowship in robotic surgery and complex uro-oncology. Using these skills he worked at Guy's Hospital in London as a robotic consultant specialist in the largest prostate/kidney center in the UK.
Simon was integral in the prostate cancer diagnostic program using MRI fusion technology. During this time he was asked to teach and present to other urologists throughout the world about these techniques. Simon was also employed for his expertise in laser HOLEP surgery in this highly specialised field. He has extensive experience in Laparoscopic surgery and kidney stone treatments and surgery and treats all other urological conditions including vasectomy and circumcision.