Dr Vicki Macfarlane will provide a brief overview of some guiding principles of withdrawal management and then a summary of key points when managing withdrawal from various substances in the community. Topics include:
General principles of substance withdrawal

Alcohol withdrawal
Methamphetamine withdrawal
Cannabis withdrawal
Benzodiazepine withdrawal
Opioid withdrawal
Presenter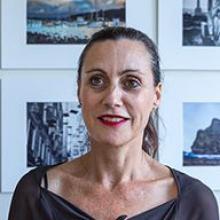 Dr Vicki Macfarlane
Specialist in Addiction Medicine
I worked in general practice for 19 years in a number of diverse practices in both Auckland and Wellington. In 2010 I started working at CADS Auckland and in 2015 I completed my specialist training in addiction medicine with the Royal Australasian College of Physicians. I have been working as the lead clinician of the detoxification service in Auckland since 2011.