Maria will cover:
Context / background: HAES / non-diet approach – the evidence.
How we talk about weight and bodies.
Cultural considerations and the impact on our patients.
Mini case study example(s).
If not weight, then what?
Resources
Presenter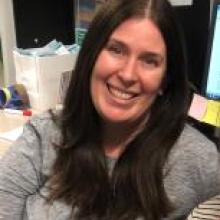 Maria is a NZ Registered Dietitian with specialist expertise in gastroenterology and the non-diet approach (Health At Every Size), and previously worked in the public sector at Waitemata District Health Board.  
Maria has recently completed her PhD in infant nutrition with a focus on Māori and Pasifika infants, and currently works at Massey University teaching into the dietetics Masters program and running student-led nutrition clinics.
Maria works through a patient-centred weight-inclusive lens, helping clients to recognise and understand how weight stigma and fatphobia impact their relationship with food and eating, and guiding people to an intuitive and fearless relationship with food.