Infant feeding problems are a common presentation to primary care and can be easily missed.
This talk will focus on common breastfeeding challenges, so you can more easily identify and manage common breastfeeding and bottle feeding issues, and recognise when and where to refer when more input is needed.
Presenter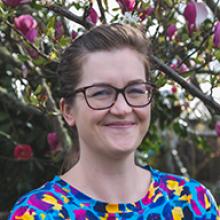 Sophie Mace
General Practitioner
Dr Sophie Mace (FRNZCGP) is a GP specialising in maternal & infant care, especially breastfeeding, sleep, and infant mental health. As well as working as a rural GP in Motueka, she is the founder of Aotearoa Baby Clinic, a private clinic specialising in maternal and infant care.
Sophie has done post-graduate training in women's health, infant mental health, and she is accredited in neuroprotective developmental care (the "Possum's" approach). At a policy level, she sits on the NMDHB and South Island Alliance Infant Mental Health strategy groups is a member of the Perinatal Anxiety and Depression Aotearoa (PADA) clinical advisory board and is on the Neuroprotective Developmental Care ("Possum's clinic") Education and Fellowship committees.