Dr Mark Thomas, an Infectious Diseases Physician with Auckland City Hospital talked about when to and when not to prescribe antibiotics, as well as recommended treatment regimes for common respiratory conditions seen in primary care, including pneumonia, acute bronchitis and the common cold. 
Mark is Associate Professor of Infectious Diseases at the Faculty of Medical and Health Sciences, University of Auckland, and a physician in the Department of Infectious Diseases at Auckland City Hospital. He is actively involved in research to encourage the wise use of antimicrobials and to reduce excessive antimicrobial consumption.
Practitioner Resources:
Presenter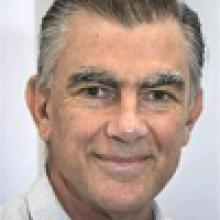 Dr Mark Thomas
Infectious Diseases Physician
Mark is an infectious diseases physician with Auckland City Hospital. Click here to find out more.