Diabetes is one of the largest and fastest-growing health issues we face. It is estimated that over 250,000 people in New Zealand have been diagnosed with diabetes (mostly type 2 diabetes) and this expected to rise. Diabetes is linked with cardiovascular and renal disease and collectively are responsible for a significant proportion of deaths. Many of these deaths are preventable. 
There is a Pharmac proposal to fund new diabetic medications in the near future for the treatment of people with type 2 diabetes at high risk of heart and kidney complications.  The effects of these new treatments are thought to provide benefits beyond diabetes control. 
This webinar will provide a New Zealand-centric context for best practice in diabetes management inclusive of new therapies to optimise patient health.
Resources
Presenter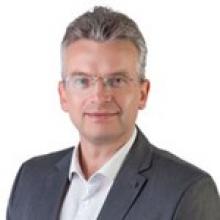 Ole Schmiedel
Consultant in Endocrinology, Diabetes, and General Internal Medicine
Ole is a consultant in Endocrinology, Diabetes, and General Internal Medicine at Auckland District Health Board. He is the Service Clinical Director of Auckland Diabetes Centre. He qualified in medicine from Humboldt University, Berlin, Germany in 1997 and trained in endocrinology and diabetes at Cardiff University, Wales, UK. In 2009 he completed his specialist training in the UK and was awarded the Medical Doctorate for his work in the area of diabetes and microvascular complications.
Ole has been working as a physician and endocrinologist in New Zealand since 2009, and has expertise in all areas of diabetes management, with particular interests in type 2 diabetes, obesity, and medical weight management. In addition, he specialises in all areas of endocrinology including thyroid, adrenal, PCOS, bone health, male and female hormones.