The Auckland Faculty of the RNZCGP, in conjunction with the Goodfellow Unit, are pleased to present this free CPD day.
Our specialists will cover a wide range of topics on internal medicine, from paediatric head injuries to what's new in gastroenterology. The aim is to provide clinical updates and guidance supporting excellence in practice on the important issues faced in general practice.
---
Cost: Free, but spaces are limited so register soon. Morning tea is provided.
Venue: University of Auckland, Owen G Glenn Building, 12 Grafton Road, Auckland CBD.
(Venue parking is $6 flat rate on Saturday – access is under the building, via Grafton Rd)
CPD points: 4
REGISTRATION IS CLOSED - EVENT FULL
TIME
TOPIC
SPEAKER
7.45am
Registration
 
8.30
Welcome and housekeeping
Sue Tutty
 
Paediatric Heads
8.40
New onset of seizures + epilepsy 
Gina O'Grady
8.55
Seizures with fever
Suzanne Davis
9.10
Head injury and concussion
Stephen Kara
9.25
Head lice
Alamani Mataupu
9.35
Break
 
Infectious Diseases
9.40
What's new in tuberculosis
MItzi Nesbit
9.55
Immunisations: How are we doing?
Christine McIntosh
10.10
MPox
Jeannie Oliphant
10.40
Pneumococcal and measles updates
Bryn Thompson
10.50
Break
 
Chronic Conditions
11.35
Polymyalgia rheumatica
Peter Gow
11.50
Chronic cough and long covid
Wendy McRae
12.05
Chronic kidney disease
Andrew Salmon
12.20
Weight management
Jennifer Brenton-Peters
 
Gastroenterology
12.35
Acute abdominal pain
Ashish Taneja
12.50
MAFLD, LFTs, cirrhosis and liver Ca
Adam Bartlett
1.35
Wrap up
Presenter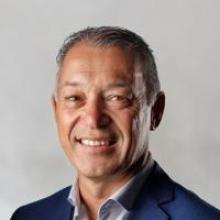 Stephen Kara
Sport and Exercise Physician
Stephen Kara is a Sport and Exercise Physician with a dual fellowship in both General Practice and Sport and Exercise Medicine specialties. 
Stephen has a special interest in the assessment and treatment of concussion, and is well respected for his work in concussion education and developing guidelines with various organisations. He is the Chairman of Sports Medicine New Zealand and is actively involved in medical education both through World Rugby and the ACSEP.
Outside of medicine, Stephen enjoys spending time playing golf and brings some experience with water sports from his time spent fishing! Stephen is probably well known to most of you, either from his recent work as a Registrar at the Auckland National Training Centre or from his longstanding involvement in SEM Medicine, and he is looking forward to joining Canoe Racing New Zealand.
Presenter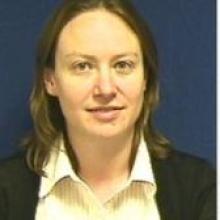 Mitzi Nisbet
Infectious Diseases and Respiratory Physician
Mitzi is an Infectious Diseases and Respiratory Physician at Auckland City Hospital and is the clinical lead for the Respiratory TB service.
Presenter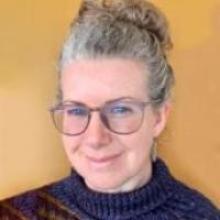 Christine McIntosh
Specialist GP
Christine is a Specialist GP and a Cure Kids funded Senior Research Fellow in the Department of Paediatrics; Child and Youth Health at the University of Auckland.  She also works for Te Whatu Ora Counties Manukau  as the GP Liaison in Child health from which she is also currently seconded to work with the Innovation team at National Hauora Coalition PHO.
Christine's career long interest has been in the prevention of sudden unexpected death in infancy and together with her roles within in primary care and Te Whatu Ora have led her to have a broad knowledge of the equity issues in child health and the opportunities for improvement in healthcare delivery.
 
Presenter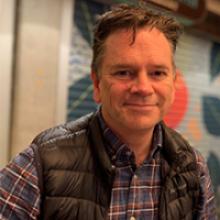 Bryn has worked in the Auckland community for 19 years before joining Auckland Regional Public Health 6 years ago. Initially working across refugee health and enteric diseases, his current work covers many areas of notifiable diseases including disease surveillance, outbreak management, rheumatic fever and training.
 
Presenter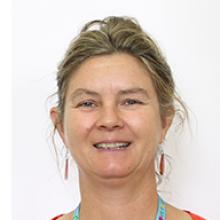 Jeannie Oliphant
Sexual Health Physician
Jeannie is a Sexual Health Physician and the Clinical Director of Auckland Sexual Health Regional Services. She completed specialist qualifications in Sexual Health (FAChSHM) in 2013. Prior to this, she worked as a GP in Whakatane. Jeannie has also worked at the Centre for Youth Health in Counties Manukau and at the Auckland Adult Sexual Assault Service.
Presenter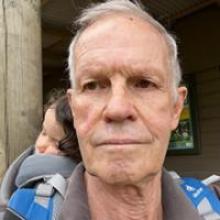 Peter Gow
Clinical Associate Professor of Medicine
Peter is a Clinical Associate Professor of Medicine and senior rheumatologist at Te Whatu Ora-Counties Manukau, with a special interest in gout, with 100 publications on this and other rheumatology topics.
He has been involved in guideline development as a learning aid for over 20 years. His non-work interests include art and architecture, tramping and travel.
Presenter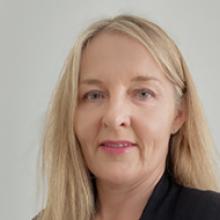 Wendy McRae
Respiratory Physician
Wendy is a Respiratory Physician at Counties Manukau Health in Auckland.  Her clinical interests include youth health, chronic airways disease and pulmonary rehabilitation.
She was actively involved in the inpatient care of patients with acute COVID-19 throughout the pandemic  – and established a Respiratory post-COVID multidisciplinary clinic to provide ongoing integrated care for patients recovering from this illness.
Presenter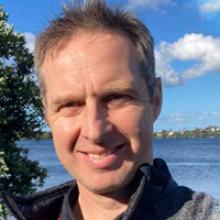 Andy is a Nephrologist working on Auckland's North Shore, serving many of the diverse populations that make up those living with advanced and end-stage kidney disease in New Zealand.
He also works with the Institute of Improvement and Innovation at Te Whatu Ora - Waitematā to address inequities in renal outcomes, and as the Medical Advisor for the renal patient advocacy and support NGO Kidney Health New Zealand Tākihi Hauora Aotearoa.
Andy trained in renal and general medicine in the southwest of the UK, in the USA, and in New Zealand. He studied regulation of blood vessel function in kidney disease and diabetes during his PhD and subsequent research fellowships/lectureships, before moving to his current clinical role as Renal SMO at Te Whatu Ora -
Waitematā.
Presenter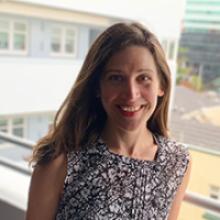 Jennifer Brenton-Peters
Programme Manager of Weight Management
Creating a kinder and more compassionate journey to health and wellbeing inspired Jennifer to pursue research and development.
Jennifer is currently working with Counties Manukau, Te Whatu Ora, in a new role as Programme Manager of Weight Management and is finishing her PhD in Health Psychology at the University of Auckland. Jennifer is from Nova Scotia, Canada,where she has worked as a Dietitian and holds a master's in Health Promotion from Dalhousie University. In her spare time, Jennifer raises a busy family and enjoys exploring New Zealand.
Today she will share insights from her work and research.
Presenter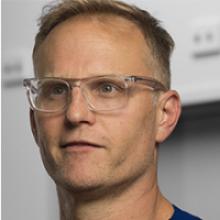 Adam Bartlett
Laparoscopic Surgeon
Associate Professor Adam Bartlett is a general surgeon with sub-specialty training in liver, pancreas, biliary and transplant surgery. Adam trained in New Zealand, and completed Fellowship training in the UK and Europe returning to working in both public and private practice in Auckland.  He continues to grow his skills and knowledge to offer the best possible care to his patients.  As part of this he works closely with colleagues in other surgical specialties, including gastroenterology, radiology and oncology.
Adam is frequently invited to speak at international conferences and regularly attends courses to ensure he can deliver first-class care and techniques to his patients. Adam is passionate about his profession and has dedicated much of his life to surgery.