In this episode we have a case based discussion with Dr Saman Moeed, covering 4 common paediatric vulval conditions. Vulvovaginitis, labial fusion, vulval pain, lichen sclerosis and worms.
Resources
Presenter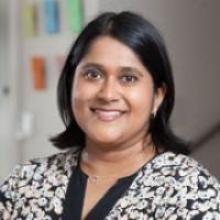 Saman Moeed
Paediatric & Adolescent Gynaecologist
Dr Saman Moeed, BSc, BHB, MBChB, PGDipObstMedGyn, FRANZCOG Saman is a New Zealand-trained obstetrician and gynaecologist, and New Zealand's only fellowship-trained paediatric & adolescent gynaecologist. She worked at the Royal Children's Hospital Melbourne and is currently Service Clinical Director of Secondary Gynaecology at National Women's Health, Te Toka Tumai Auckland, and works in private gynaecology practice at Omnicare Women's Health.