Dr John McMenamin on strategies to enquire, engage and motivate your patient towards better health outcomes.
Resources
Presenter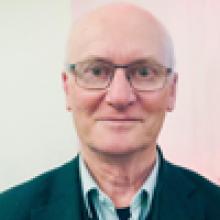 Dr John McMenamin
General Practitioner
John is a GP in Whanganui and chair of Clinical Governance for Whanganui Regional Health Network. A graduate of Auckland School of Medicine with Distinguished Fellowship of the Royal New Zealand College of General Practitioners, John also holds a postgraduate Doctorate of Medicine from the University of Auckland researching screening in general practice.
One of the key roles John plays in the area of tobacco control is enabling people to draw on his experience and understanding of general practice and his national leadership around ABC Smoking as well as his advisory role to the National Screening Unit.