Insomnia is one of the most frequent complaints in primary care. Dan Ford discusses some of the issues to consider:
current definitions of insomnia
prevalence & impacts
diagnosis & assessment (gold standard to practical standard incl questionnaires etc)
recommended treatments
primary care treatment/management of insomnia (what you can do + considerations).
Resources
Presenter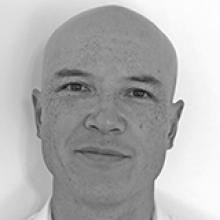 Dan Ford
Sleep specialist
Dan is a registered psychologist and the founder & managing director of The Better Sleep Clinic.
Dan specialises in treating chronic insomnia disorder (with and without psychological comorbidities) and other behavioural disorders of sleep. He is qualified in Cognitive Behaviour Therapy, Cognitive Behaviour Therapy for Insomnia (CBTi), Mindfulness-Based Attention Training & Eye Movement Desensitisation & Reprocessing (an evidence-based treatment for PTSD).
With a background in the military, and experience working with Special Operations, Olympic athletes, police, pilots & PHRM doctors, Dan enjoys educating the public on the science of sleep and the benefits of sleep to both health & performance.