Atrial fibrillation (AF) is a common heart rhythm condition that can cause stroke and heart failure. A recent study estimated nearly one in 35 New Zealanders, or around 60,000 people between the age of 35 and 74 have been diagnosed with AF.
And it's likely there are many more who don't know they have it.
AF is more common as we age, peaking at 8.7% of New Zealanders aged 70-74. On average, Māori are more affected and are diagnosed 10 years younger than non-Māori. 
In this webinar, Cardiologist Dr Guy Armstrong discusses how primary care can detect, diagnosis, manage, and potentially prevent this important condition.
Resources
Presenter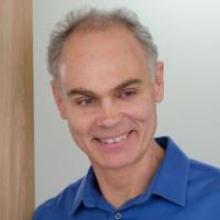 Dr Guy Armstrong
Cardiologist
Guy has been a Cardiologist at Waitemata DHB since 1998.  His sub-speciality interests include interventional cardiology (Interventional Fellow Auckland City Hospital 2006), echocardiography (Advanced Fellow in Cardiovascular Imaging, Cleveland Clinic 1996-1998) and pacemaker implantation (NASPE Testamur 2001). 
He is the author of the chapters in the Merck Manual on Valvular Heart Disease and Endocarditis.