Following the consolidation of various contraception guidelines, the recently released New Zealand Aotearoa's guidance on contraception is intended to improve the quality, consistency and standardisation of contraceptive practice and will support access to suitable contraception for anyone who needs it.  
Helen Paterson discusses what this means for primary care, including:
effective contraception counselling
contraception after pregnancy
the combined oral contraceptive pill
LARCs.
Resources
Presenter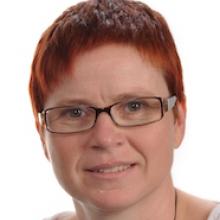 Dr Helen Paterson
Senior Lecturer, University of Otago
Helen is a Senior Lecturer at the University of Otago. She is passionate about reducing inequities in women's health care she works to achieve this through research with recent publications on the proactive provision of contraception. Engaging with the sector, she sat on the NZ contraception guidelines advisory group is the education advisor to NZCSRH and was part of the team that produced the recent HQSNZ contraceptive use by women project 
She is the director of the woman's health bus working to reduce geographic inequities in the Southern region.