Isotretinoin is a highly effective non anti-microbial treatment for acne causing scarring, distress or acne that persists despite other treatment measures. There is also a therapeutic role for isotretinoin in other follicular skin conditions.  For some individuals, isotretinoin treatment can be curative and significantly improve the quality of life for those affected but prescribing needs to be done with care to reduce potential pitfalls and contraindications.
Paul Jarrett, Dermatologist, focusses on 3 main themes:
The place of isotretinoin in the management of Acne vulgaris and its other uses.
Isotretinoin – use, contraindications, discussion points (pregnancy, mood, side effects), treatment and follow up.
Case studies.
Resources
Presenter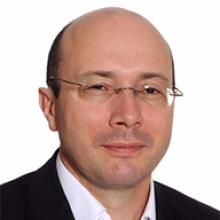 Paul Jarrett
Dermatologist
Paul is a dermatologist at Middlemore Hospital, Counties Manukau District Health Board and Honorary Associate Professor in the Department of Medicine, The University of Auckland. He trained in Hamilton, Auckland, and in the UK where he undertook a fellowship year at the University of Glasgow. He completed his MD through The University of Auckland and his interest is medical dermatology.
Current research areas include; cutaneous lupus, the effect of stress on psoriasis and the use of Raman spectroscopy in the diagnosis of skin disorders.
Paul is the current President of the New Zealand Dermatological Society.