Ryan Paul uses a case-based journey through the management of diabetes and its associated complications including:
Best glucose-lowering therapies to use in cardiovascular and/or in renal disease.
Management of diabetic renal disease + heart failure.
Management of diabetic foot disease + neuropathic pain.
Best glucose-lowering therapies + management of cardiovascular risk in youth with type 2 diabetes.
As always, we will answer as many questions as time permits.
Presenter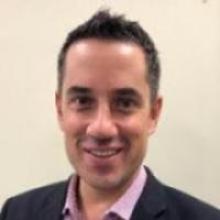 Ryan Paul
Endocrinologist and Diabetologist
Ryan is an endocrinologist at Te Whatu Ora Waikato and is an Associate Professor of Medicine at the University of Waikato. He is also an honorary Senior Lecturer at the University of Auckland and a Clinical Associate of the Maurice Wilkins Centre. He is the Immediate Past-President of the New Zealand Society of Endocrinology (NZSE) and is an Executive Member of the New Zealand Society for the Study of Diabetes (NZSSD). Ryan has created the Advanced Diabetes Management Course for all health professionals in Primary Care and was awarded the NZ Medical Educator of the year in 2019.
Supported through an unrestricted educational grant from: