Karen Joseph and Jessica Mills will discuss the pathophysiology, presentation, and management approaches to pain following surgical mesh surgery.
Using case studies, they will illustrate common pitfalls, possible management strategies in primary care, and outline approaches used in specialist centres.
Following our presentation, we will endeavour to answer as many questions as we can as time permits.
Presenter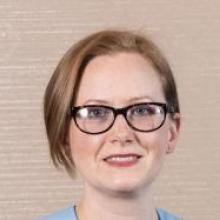 Dr Karen Joseph
Gynaecologist & Specialist Pain Medicine Physician
FNZCSRH FRANZCOG FFPMANZCA. Gynaecologist & Specialist Pain Medicine Physician Christchurch, New Zealand
Karen is a Gynaecologist and Specialist Pain Medicine Physician in Christchurch, New Zealand. In pursuit of providing best evidence based care for those living with pelvic pain she has completed specialist training and registration in Pain Medicine, Obstetrics & Gynaecology and Sexual & Reproductive Health. She is the only doctor in Australasia with this broad expertise. Her research interests are exploring and developing ways to meet the unmet needs of those living with pelvic pain. She also teaches as a senior clinical lecturer at the University of Otago, chairs the New Zealand Pain Society Pelvic Pain SiG and sits on a number of committees on behalf of the Faculty of Pain Medicine to advocate for improvement in services for those who live with pain.
Presenter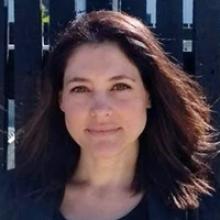 Dr Jessica Mills
Clinical Psychologist
BBmSci DClinPsych MNZCCP. Clinical Psychologist Christchurch, New Zealand
Jessica is a Clinical Psychologist whose career has focused on helping people living with pain; with special interests in pelvic pain, pelvic treatment injuries, and sexual concerns. She is a member of the New Zealand Pain Society National Executive Committee and member of the NZPS Pelvic Pain Special Interest Group.
Jessica also works as the Clinical Lead for the St George's Cancer Care Centre Centre and is the current President of Psychosocial Oncology New Zealand.
Prior to starting studies in Psychology, Jessica completed a Bachelor in Biomedical Science with majors in Human Genetics and Human Molecular Pathology. She has completed sex therapy training accredited by the American Association of Sexuality Educators Counsellors and Therapists (AASECT) and Sex Therapy New Zealand.