The terror of any doctor is missing sepsis. Early recognition is crucial, as it can mean the difference between life and death.
Paul Huggan discusses how to identify and manage sepsis in primary care.
As always, we will answer as many questions as possible during this session.
Resources:
What is Sepsis? - Sepsis Trust NZ
Clinical tools - Sepsis Trust NZ
Presenter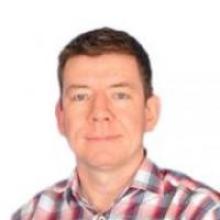 Paul Huggan
Acute Medicine and Infectious Disease Physician
Paul is a general medicine and infectious disease physician with a career interest in the early recognition and resuscitation of patients with signs of the sepsis syndrome. After initial work in this area in advanced training, in Christchurch and Singapore, Paul returned to work in the Waikato and has co-founded the New Zealand Sepsis Trust. He has just completed his doctoral thesis on "aspects of the sepsis syndrome in Aotearoa New Zealand".