Breathing Pattern Disorders or Dysfunctional Breathing  (BPD/ DB) is a syndrome that has clear overlap with many conditions including anxiety, asthma, and post-COVID Syndrome (long COVID).  
There are clear treatment benefits from engaging with breathing rehabilitation in many conditions. However, confusion remains around clinical labels and how breathing rehabilitation can help from a pathophysiological perspective. Furthermore, how do you assess if your patient would benefit from breathing rehabilitation, and who do you refer your patients to?
 In this webinar, Scott Peirce (MHSc Physiotherapy) will answer these questions and explain the latest research in the BPD/DB field.
Presenter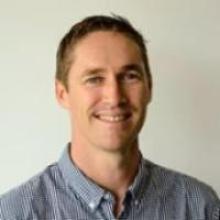 Scott Peirce
Physiotherapist
Scott Peirce (MHSc Physio), is a Physiotherapist and co-director at Breathing Works in Auckland which focuses on the treatment of Breathing Dysfunction.  
Scott is a co-director at BradCliff Breathing Method, which runs education courses for Physiotherapists from all around the world, as well as corporate workshops throughout New Zealand.  Scott is considered an expert in the diagnosis and treatment of Breathing Pattern Disorders, and he has completed original research using ultrasound Imaging, measuring the thickness of the diaphragm in people with disordered breathing compared to a normal population. Scott has 20 years of experience working in private outpatient musculoskeletal and hospital settings.