Welcome to the Women's Health Day, 7 May 2022
A full online webinar day for your convenience, including:
A day of practice-changing New Zealand specific updates.
6 CPD points (RNZCGP) and up to 6 hours of professional development endorsed by the Pharmaceutical Society and the College of Nurses Aotearoa (NZ).
All presentations include a q&a session.
Ongoing access to webinar archives of the presentations.
Registration
You need to register in advance for this event. Click the "register now" button below to register and pay via the University of Auckland Eventsair platform.
The cost for this event is $250.
Costs are GST inc, and you will receive a receipt once your payment is processed.
Full instructions to access the webinar will be emailed to you closer to the date.
Registration Closed
TIME
TOPIC
SPEAKER
08:30
Welcome
 
08:35
A feminist lens on healthcare
Sue Kedgley
Charlotte Chambers
09:20
Menopause hormone therapy clinical update
Stella Milsom
10:00
The impact of legislation reform for abortion provision in general practice
Gill Gibson
10:40
Chest pain in women   
Fiona Stewart
11:15
Break
11:45

Issues with the pelvis in primary care:

which women need referral?
management of endometriosis
what to do with the patient with continued pain
physio assessment and treatments
ACC Maternal Birth Injury Bill
common postnatal problems.

Simon Edmonds chairs a panel discussion with:

Anna Van der Merwe
Hannah Orr
Louise Tomlinson
Sarah Corbett

12:45
Improving the pelvic floor health journey for women - from better clinical evaluation to robotic surgery
Eva Fong and Sum Sum Lo
13:20
Lunch
14:05
Vulval Itch
Amanda Oakley
14:45
My patient has just been diagnosed with breast cancer. Why is she not having surgery ASAP? 
Alex Ng
15:25
The holy grail of fully managing abnormal uterine bleeding
Simon Edmonds
16:00
Wrap up
Presenters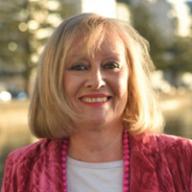 Sue Kedgley: Keynote speaker
Sue Kedgley inherited an interest in health from her nutrition-focussed mother. It developed further when she had a child and became concerned at the poor quality of food targeted at children and helped set up the Safe Food Campaign. As a Green party MP for 12 years, she was the party's Health spokesperson and chaired Parliament's health select committee. She initiated select-committee inquiries into obesity and type two diabetes; aged care; the state of our ambulance services and the regulation of natural health products and persuaded the government to introduce healthy food guidelines for schools. She has been a member of the Capital and Coast District Health Board for 9 years and is chair of CCDHB's Health Systems committee. A long-standing feminist, she was active in the early women's liberation movement and is involved in various women's and consumer organisations. She has an MA (Hons), a New Zealand Order of Merit (ONZM), a Women in Influence award and a Woman in Governance Award. She is the author of seven books, her most recent being 'Fifty Years a Feminist.'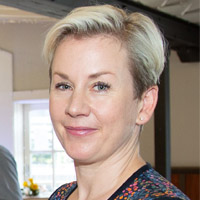 Dr Charlotte Chambers
Charlotteis the Director of Research and Policy at the Association of Salaried Medical Specialists. Charlotte has been researching issues of concern for the specialist medical workforce in Aotearoa including burnout, gender bias and bullying.  Charlotte has a PhD in human geography from the University of Edinburgh and had the pleasure of working for Sue Kedgley in 2002/3 as her executive assistant in Parliament.
---
TOPIC: Menopause hormone therapy clinical update
Menopausal symptoms can be severe and persistent, and quality of life may be impaired for symptomatic women for up to a decade. Funded, effective and evidence-based therapeutic options, including hormone replacement (MHT), are readily available but are often not discussed due to misinformation and exaggerated fears of adverse effects. This presentation will review the appropriate use of MHT (and other evidence-based therapies for menopausal symptoms) using case presentations and common clinical scenarios.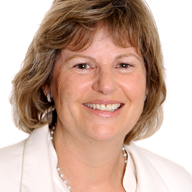 Stella Milsom
Stella is the reproductive endocrinologist at National Women's Hospital, and at Fertility Associates, and clinical senior lecturer in the Department of Obstetrics and Gynaecology, University of Auckland. Stella is on the Boards of Osteoporosis NZ and Human Fertility UK, is Chairman of Endocrinology training in New Zealand for the Royal College of Physicians, is a member of the National Health Committees formulating guidelines on hormone replacement therapy and fertility preservation, and a Pharmac advisor.
---
TOPIC: The impact of legislation reform for abortion provision in general practice
New Zealand abortion legislation was reformed in March 2020. The shift to a health regulatory framework was intended to improve access to abortion services. The implications of the law change on the provision of abortion care in a primary healthcare setting will be discussed.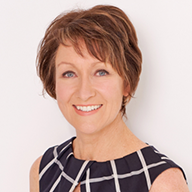 Gillian Gibson
Gillian is a Generalist Obstetrician and Gynaecologist at Auckland DHB, with a special interest in outpatient gynaecology. She is Clinical Director for Metro Auckland first trimester abortion service. She has a private gynaecology practice and was a private maternity care provider for close to 20 years. Dr Gibson has been actively involved with RANZCOG for many years and is current Vice-President 2021-2023.
---
TOPIC: Chest pain in women
Diagnosing and managing chest pain in women can be difficult. Coronary disease is one of the leading causes of death in women but is often undiagnosed because of atypical symptom presentation, particularly in younger women, and the lack of awareness of a woman's risk for coronary disease in the community and often amongst health professionals.
New groups of women have been identified at increased risk for coronary disease including women who have had adverse pregnancy outcomes from pre-eclampsia and gestational diabetes, women who have premature menopause and women who have had breast cancer.
MINOCA (myocardial infarction with no obstructive coronary disease) and INOCA (ischaemia with no obstructive coronary disease) are seen more commonly in women and have diverse underlying pathologies including coronary artery dissection, coronary spasm and small vessel disease. Whilst the outcome from MINOCA and INOCA is better than from fixed atherosclerotic coronary disease, patients with these conditions often have a high symptom load and reduced quality of life. Takotsubo cardiomyopathy (apical ballooning or broken heart syndrome) also occurs predominantly in women.
Identifying the cause of chest pain and managing it effectively can be challenging but rewarding leading to a significant improvement in a patient's quality of life.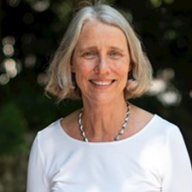 Fiona Stewart
Fiona is a Cardiologist at Auckland Hospital and The Heart Group with a long-standing interest in heart disease in women and maternal heart disease in pregnancy. For over 20 years she has provided a preoperative service for Women's Health at Auckland Hospital. She is a representative on the Women in Cardiology Working Group of the Cardiac Society of Australia and New Zealand, which aim to promote cardiac health and increase research into heart disease in women and mentor women, cardiology trainees, and consultants.
---
TOPIC: Modern management of gynaecological issues
The group will identify the supportive treatment options available to practitioners when they see patients with common gynaecological problems such as pelvic pain, prolapse and urinary incontinence, with a focus on some of the common postnatal issues that affect many women, including the recent ACC provider updates on birth trauma.
Panel:
Dr Anna Van der Merwe - Following her post-graduate training in obstetrics and gynaecology at Waikato and Counties Manukau DHB, Anna completed her fellowship in gynaecological laparoscopy and minimal access surgery at South Auckland Gynaecology Endoscopy unit and was awarded an Australasian Gynaecological Endoscopy & Surgery fellowship qualification in 2014. Her special interests include laparoscopic and minimal access surgery, pelvic pain, colposcopy and endometriosis.
Hannah Orr - Pelvic Health Physiotherapist, graduating from AUT in 2004. Pelvic floor symptoms despite being very prevalent can for many women contribute to significant physical and emotional distress. Pelvic health physiotherapy is focused on empowering women with simple, practical strategies to optimize their pelvic floor health far beyond 'Kegels'. Women are facilitated to both better understand and engage in their own bodies and to utilise this understanding to allow healthy and positive participation in life.
Dr Louise Tomlinson - Gynaecologist with a special interest in urogynaecology and maternal perineal trauma. She is enthusiastic about the exciting advances in the long-awaited upcoming  ACC Maternal Birth Injury Bill, and what this will mean for GPs. She understands the difficulties facing postpartum women with pelvic floor dysfunction and its aftermath,  and the role GPs play in navigating this journey with birth parents.
Dr Sarah Corbett - Gynaecologist who has completed her fellowship in gynaecological laparoscopy and minimal access surgery, and was awarded an AGES (Australasian Gynaecological Endoscopy & Surgery) qualification in 2016. She specialises in complex laparoscopic surgery for endometriosis, as well as other benign gynaecology. Currently, she is a specialist at Middlemore Hospital, and has an interest in equity of access to healthcare, having done research into the barriers to antenatal care for women in South Auckland.
---
TOPIC: Improving the pelvic floor health journey for women - from better clinical evaluation to robotic surgery
Outlining the patient journey for women with pelvic floor issues, including urinary incontinence, pelvic organ prolapse and complications of treatment (including pelvic mesh complications).
Using a clinical history and exam guideline for incontinence and prolapse based on international guidelines.
How we take your patients on the journey in secondary care - including non-surgical and surgical treatments, highlighting some key developments in surgery such as robotic pelvic floor repair for pelvic organ prolapse and robotic mesh removal for women who have had complications.  
Outlining current non-mesh and mesh options for incontinence and prolapse, so that you can help your patients understand ALL the options that should be offered to them, should they need surgery.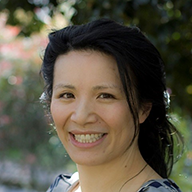 Eva Fong
Eva is a New Zealand-trained Auckland urologist specialising in female urology and urogynaecology. She completed the Royal Australasian College of Surgeons Advanced training in urology. Eva undertook a two-year American board of urology accredited fellowship in New York in female pelvic medicine and reconstructive surgery. Eva divides her time professionally between Waitemata District Health Board and ONESIXONE Medical Group.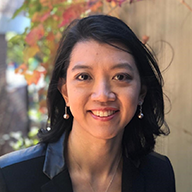 Sum Sum Lo
Sum Sum is a Consultant Urologist at Waitemata DHB and works at both Waitakere and North Shore Hospitals.  She also consults at 161 Urology and Canopy. Her special interests include female and male urethral stricture disease, primary and recurrent female and male incontinence, primary and recurrent pelvic organ prolapse, vaginal mesh and mesh sling removals, and general urological conditions including urological infections, stones, functional disorders and cancers.
---
TOPIC: Vulval Itch
Vulval itch is extremely common. The approach to diagnosis depends on patient age and the anatomical location of symptoms and signs. Amanda will outline what to look for, and recommend treatment options.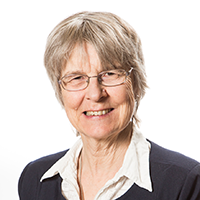 Amanda Oakley
A/Prof. Amanda Oakley is a dermatologist for the Waikato DHB. She is best known for DermNet New Zealand, the popular website, and for her research in teledermatology and dermoscopy. She has held a weekly vulval clinic at Waikato Hospital for more than 30 years. She is a Fellow of the International Society for the Study of Vulvovaginal Diseases and a member of the Australian and New Zealand Vulvovaginal Society (President, 2011–2013).
---
TOPIC: A case-based presentation to highlight recent advances in the management of breast cancer

Alex Ng
Alex is a breast surgeon and a director at Breast Associates Auckland, and a consultant breast and general surgeon at Auckland Hospital where he is involved in the teaching and supervision of surgical trainees. He is a member of the executive committee of the Auckland Breast Cancer Study Group. His research interests include sentinel node biopsy for breast cancer and melanoma, the effects of radiation therapy following breast-conserving surgery, breast cancer in younger women, and breast screening in older women.
---
TOPIC: The holy grail of fully managing abnormal uterine bleeding
Abnormal uterine bleeding (AUB) is a common condition and can often be managed in primary care. However, personal and cultural beliefs, as well as funding issues regarding treatment, have created barriers to access the most appropriate care. This presentation will cover the epidemiology of AUB and the unique issues within NZ, including discussion about the more serious underlying causes, appropriate investigations and when to refer on to secondary care.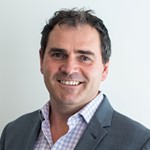 Simon Edmonds
Simon has extensive experience in the surgical and multidisciplinary management of severe endometriosis, chronic pain and complex gynaecological surgery. He is involved as a board member of the Australasian Gynaecological Endoscopy Society and has been a director for the 2-year AGES fellowship subspecialty training programme, supporting the education and training of future advanced laparoscopic surgeons in Australia and New Zealand.
Women's Health Day 2022 is supported by:
Recognition of Learning Activities
The Goodfellow Unit Primary Care Update has been endorsed by The Royal New Zealand College of General Practitioners (RNZCGP) and has been approved for up to 6 CME credits for Continuing Professional Development (CPD) purposes.