Dr Gina O'Grady provides an update on spinal muscular atrophy (SMA), including how prompt recognition of hypotonia and timely referral means disease modifying therapies can be started early, which may alter prognosis and longevity.
Resources
Patient Resources
Presenter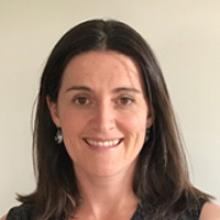 Gina O'Grady
Paediatric Neurologist
Gina O'Grady is a Paediatric Neurologist at Starship Children's Hospital.  She has a subspeciality interest in paediatric neuromuscular disease and genetic diagnosis.  She runs a neuromuscular management clinic at Starship Children's Hospital and has lead the roll out of disease modifying therapy for the treatment of Spinal Muscular Atrophy (SMA) in New Zealand.
This podcast was developed independently by Goodfellow Unit and our expert speaker. The idea for education on the identification of infants and children with SMA was proposed by Biogen New Zealand, the sponsoring company.