Palliative care requirements of patients and their carers vary significantly across individual illnesses. Non-cancer life-limiting illnesses can create additional levels of concern among health professionals.
James Jap, a Palliative care physician uses case studies to illustrate how to determine when the point for palliative care referral is reached, and the use of palliative care tools such as SPICT, Australian-modified Karnofsky Status. He also overviews the Auckland Poi project.
Resources
Presenter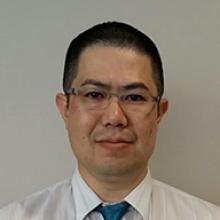 Dr James Jap
Medical Director of Totara Hospice
James is the Medical Director of Totara Hospice in South Auckland and has been a consultant there for nine years; working in community, in-patient and hospital cover roles. James is co-founder and co-director of www.palliverse.com, a palliative care virtual community of practice. He has sporadically been published in various blog and journal articles. James's interests include Clinician Leadership and the improvement of healthcare in general, especially Palliative Care. James is a not-so-secret agent of the Spirit of Collaboration and will be networking at a venue near you in the near future. In his 'spare' time he is engaged in a relentless battle of wills with his two young children.