In this webinar, Professor Bruce Arroll looks at how we label patients with stress, anxiety, and depression by considering transdiagnostic labels. He will deal with the why and how, and highlight the dangers of labels in primary care.
The other new approach will be to describe the "massive" reframe done by Dr David Burns (Psychiatrist Standford Uni ) in his best-selling new book "Feeling Great."  He calls this process the "assessment of resistance" and it is truly a breakthrough in terms of changing cognitions in patients. He is able to get dramatic changes in his patients using this method. 
Bruce will also talk about behavioural activation which is probably the most effective treatment for depression and very easy to do in primary care.
Resources
Presenter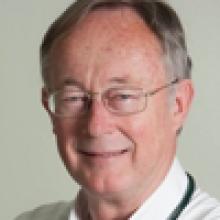 Bruce Arroll
General Practitioner
Bruce is a Professor of General Practice and Primary Health Care at the University of Auckland New Zealand and a practising GP at Greenstone Family Clinic in Manurewa, South Auckland. He does regular general practice at that clinic and also does special consultations using Focused Acceptance and Commitment Therapy for people who are feeling stuck in their lives by stress, pain or low energy.
He does this work with his own patients, those referred from his clinic colleagues, as well as for people outside of the clinic.