"Burnout is a syndrome characterized by a high degree of emotional exhaustion and depersonalization (i.e., cynicism), and a low sense of personal accomplishment at work"  Clinician Wellbeing Knowledge Hub, National Academy of Medicine. 
2020 was a challenging year for primary care; being at the front line of defence against COVID-19, delivering care in an environment of uncertainty and complexity. Given the significant strain of the year gone, it is not surprising that many of us are now concerned about how these powerful life events may have impacted on our own wellbeing, and maybe wondering about what new strategies we could use in the future.
Dr Fiona Moir will present an overview of how to recognise warning alarms for stress and burnout and will talk about techniques to prevent and manage it. Additionally, the importance of self-care and compassion will be discussed to provide us with strategies to carry us through.
Presenter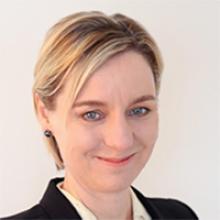 Dr Fiona Moir
Senior Lecturer, The University of Auckland
Fiona trained in the UK and went on to work as a GP in New Zealand. She works part-time as a Senior Lecturer at The University of Auckland. Within this job, she has developed SAFE-DRS, a Health and Wellbeing curriculum for medical students, and has created comprehensive pastoral care policies and care pathways for the medical school. Fiona is also a Director of Connect Communications, a medical education business which designs and facilitates self-care, supervision and communication skills sessions for health professionals.
In 2008, she was one of the co-authors of the CALM website, a resource for stress management and happiness. Her interests are: early interventions for stress, anxiety and depression; self-care; the health of health professionals; healthy workplaces and communication. Her PhD is in the area of peer-led interventions to improve mental health. In 2018, she won the University of Auckland Vice-Chancellor's excellence award for Health, Safety and Wellbeing.