In this episode, Guyon Espiner (Investigative Journalist/Author) will discuss his journey from being a heavy yet controlled drinker to his abstinence from alcohol. A patient's journey and perspective.
Presenter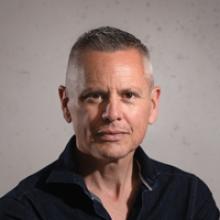 Guyon Espiner
Investigative Journalist
Guyon Espiner has been a journalist in print, television and radio for nearly 30 years, including 14 years covering politics from the press gallery in Wellington. He has produced three major podcasts, The Ninth Floor, The Service and Red Line and two recent TV documentary focusing on alcohol and drug policy: Proof and Wasted, both of which screen on TVNZ. He currently works as a presenter and investigative journalist for RNZ and is the author of a new book: The Drinking Game.