Associate Professor Cass Byrnes discusses the chronic wet cough in a child, including equity issues, clinical presentations and investigations.
Presenter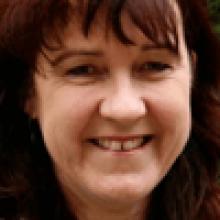 Associate Professor Cass Byrnes
Respiratory Paediatrician
Catherine (Cass) Byrnes is an Associate Professor in the Paediatric Department of the University of Auckland and a Paediatric Respiratory Specialist at Starship Children's Health.
After graduating from the School of Medicine at the University of Auckland, she undertook paediatric training initially in New Zealand then in the United Kingdom, ultimately training in paediatric respiratory medicine at the Royal Brompton Hospital, National Heart and Lung Institute, London. On returning to New Zealand as a Paediatric Respiratory Specialist she developed a number of national services including an extensive respiratory outreach programme. 
Currently she leads care for children and youth with bronchiectasis and cystic fibrosis. Cass has an especial interest in improving equity of healthcare and outcomes for children of Māori and Pacific ethnicity. Her major streams of research are in the prevention of the development of chronic lung disease following early lower respiratory tract infections and the prevention of disease progression in bronchiectasis and cystic fibrosis. To this end she has developed a number of international collaborations enrolling nationally with findings translated into evidence-based care.