Dr Annaliesse Blincoe discusses cow's milk allergies, and their spectrum of presentations.
Presenter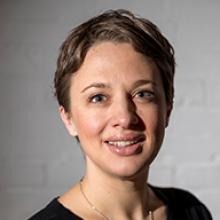 Annaliesse Blincoe
Paediatrician
Annaliesse works as a Paediatric Immunologist and Allergist at Starship Children's Hospital and in private practice at Kids Immuno, 188 Specialist Centre In St heleiers, Auckland.
Annaliesse holds particular interests in paediatric allergy, primary immune deficiency and further disorders of the immune system.