In this episode, Dr Stephen Child discusses dysfunctional breathing disorders - including assessment, investigation and management.
Dysfunctional breathing is a term describing a group of breathing disorders in patients where chronic changes in breathing pattern result in dyspnoea and often non- respiratory symptoms in the absence of, or in excess of, organic respiratory disease.
Presenter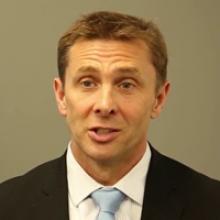 Stephen Child
General Physician
Dr Stephen Child is a Canadian-trained General Physician with a respiratory medicine interest who moved to his current role as General Physician at Auckland District Health Board (ADHB) in 1994. Clinically, he has an interest in asthma and general internal medicine with a strong passion for medical education.