Professor Lesley McCowan discusses the impact of maternal sleep position on late stillbirth risk and how the public health message of side sleeping is best in late pregnancy.
Presenter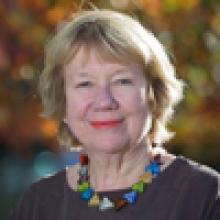 Professor Lesley McCowan
Specialist in maternal fetal medicine
Lesley is a sub-specialist in Maternal Fetal Medicine who became Head of the Department of Obstetrics and Gynaecology at University of Auckland in 2009. In 2011 she received a New Year's Honour (Officer of New Zealand Order of Merit) for services to health. Her clinical work is in high risk pregnancy especially preeclampsia and fetal growth restriction. A key research interest is the epidemiology of stillbirth, in particular the role of maternal sleep practices.  She is the lead investigator in a multicentre New Zealand case control study which aims to identify modifiable risk factors for late  (>28 weeks') stillbirth. The long term goal of this research program is to develop preventative strategies for late stillbirth.