Dr Liora Kempler talks about sleep in pregnancy and in the first year post-partum. What changes a pregnant mother can expect. How to help them optimise their sleep and who they can turn to if they are struggling.
Patient resources
Presenter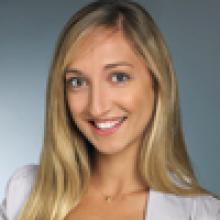 Dr Liora Kempler
Sleep Psychologist
Dr Liora Kempler is a Psychologist for insomnia and sleep disorders. She completed her undergraduate degree at the University of New South Wales followed by her PhD at the University of Sydney. She became a psychologist specialising in sleep through the supervision program  at the Woolcock Institute of Medical Research.
As part of her PhD, Liora examined the efficacy of a sleep intervention in helping first-time mothers better manage the changes and challenges in their sleep, both during pregnancy and as new mothers, and now welcomes mothers with babies to the clinic as well. Liora's interests include the treatment of patients with insomnia and women having difficulties in their antenatal period.