Colorectal and General Surgeon Parry Singh discusses common anorectal conditions, including the history, examination and management of haemorrhoids, perianal hematoma, and anal fissures.
Presenter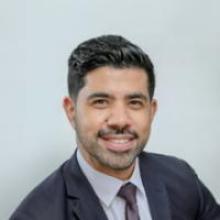 Parry Singh
Colorectal and General Surgeon
Parry is a Colorectal and General Surgeon who practices at Middlemore Hospital and the Auckland Colorectal Centre. He completed his medical degree and specialist surgical training in New Zealand with a further overseas subspecialty fellowship in colorectal surgery through the Colorectal Surgical Society of Australia and New Zealand (CSSANZ).
Through this experience, Parry has gained expertise in managing the wide array of colorectal conditions, ranging from complex problems related to colorectal cancer, inflammatory bowel disease and diverticular disease; to the more common and troubling anorectal conditions such as haemorrhoids, anal fistulas, and anal fissures. This comes with experience in a range of advanced surgical procedures including minimal invasive techniques such as laparoscopy, as well as being accredited to perform colonoscopy and removal of polyps.
This episode is kindly supported by: