In this episode Dr Taisia Cech and Dr Marissa Kelaher discuss cardiovascular risk reduction with lifestyle medicine principles.
Resources
Presenter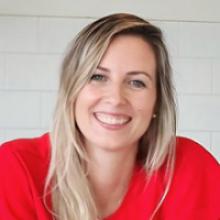 Taisia Cech
General Practitioner, Lifestyle Medicine
Taisia is General Practitioner fellow and Lifestyle Medicine fellow and holds a Certificate in Plant Based Nutrition. Taisia's interest is in Whole Person Health and she is passionate about supporting health improvement through a holistic, yet evidence-based approach to medicine. Taisia sees people for one-on-one Lifestyle Medicine consultations and is the other half of Your Lifestyle Medics (www.yourlifestylemedics.com) a business she founded with Dr Marissa Kelaher. Your Lifestyle Medics provides online courses and online membership which aim to empower patients to improve their health through Lifestyle Medicine. They support people to understand how to make sustainable change in key areas of health: nutrition, exercise, stress management, restorative sleep, positive social connection and reduction of risky substances. Taisia lives in Nelson and enjoys outdoor adventures, mountain biking and recipe development. She is also the mother of three kids under 5 who inspire her daily about the importance of kindness to ourselves and our planet.
Presenter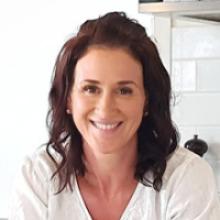 Marissa Kelaher
General Practitioner, Lifestyle Medicine
Dr Marissa Kelaher is a FRNZCGP based in Nelson New Zealand, is on the Fellowship program with the Australasian Society of Lifestyle Medicine, and has completed foundational training through ACNEM. She works as a GP, runs her own private lifestyle medicine clinic at Haven Health clinic providing in person and zoom consultations nationwide, and is one half of theYour Lifestyle Medics duo (with Dr Taisia Cech), offering online lifestyle medicine education courses at www.yourlifestylemedics.com. Her special interest is in lifestyle and nutritional medicine, and taking a whole person evidence based approach to wellbeing, focusing on the six main areas proven to affect health to create patient centred shared goals for current and future wellbeing. Marissa is passionate about raising public awareness of Lifestyle Medicine, and inspiring health professionals to be able to integrate it into conventional medical care.
She also writes monthly wellbeing articles for the Nelson Magazine, runs the blog page on www.yourlifestylemedics.com, and is an advocate for lifestyle medicine on social media at @yourlifestylemedics. Marissa lives in Nelson with her husband and two young boys, and in her spare time enjoys travel, outdoors adventures, yoga, meditation, food and performing arts.