In this podcast, Dr Rick Cutfield discusses the management of type two diabetes mellitus following the introduction of new funded medication in NZ.
He covers the importance of lifestyle, medication, and support at every step, and also the pharmacological management including the new stepwise approach to management.
Indications and precautions of the new classes of subsidised medications: Sodium glucose co-transporter 2 (SGLT-2) inhibitors, and briefly Glucagon like peptide-1 receptor (GLP-1) agonists are also covered.
Presenter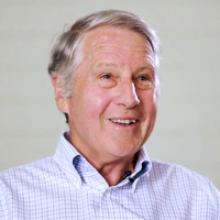 Dr Rick Cutfield
Endocrinologist
Dr Rick Cutfield is the Clinical Director of the Endocrinology & Diabetes Division at Waitemata DHB. He is active in teaching, clinical research and all aspects of diabetes, endocrinology and general medicine.
This episode is sponsored with an unrestricted educational grant from Nutricia